You can send internal messages to your team members directly from the Breezeworks web and mobile apps. Messaging will help you save time and maximize efficiency by making it easy to instantly communicate and collaborate with your employees in the field.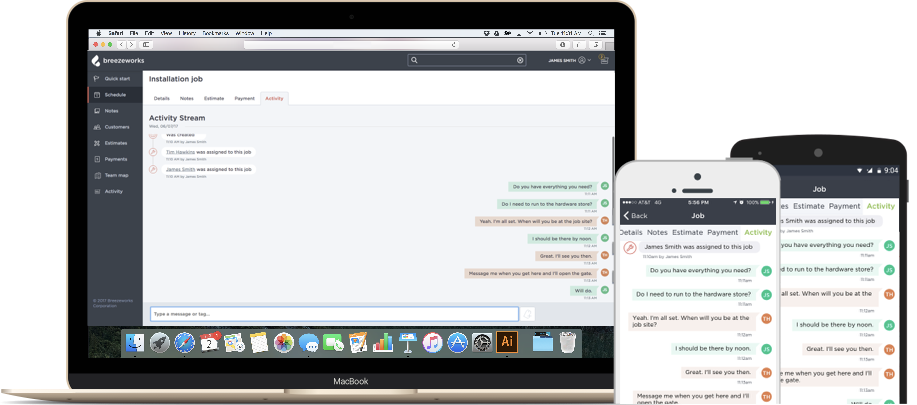 A few things to know:        
You can send and receive messages from the Activity tab of your jobs and customers. You can control who has access to the Activity tab from here on the web. 

Only the Breezeworks account owner and admin users can view and respond to messages sent from a customer's Activity tab. 

Messages sent from a job's Activity tab can be viewed and responded to by any user assigned to the job and the account owner and admin users.