Below is a guide to help you through the Breezeworks Payments onboarding form.
Business Information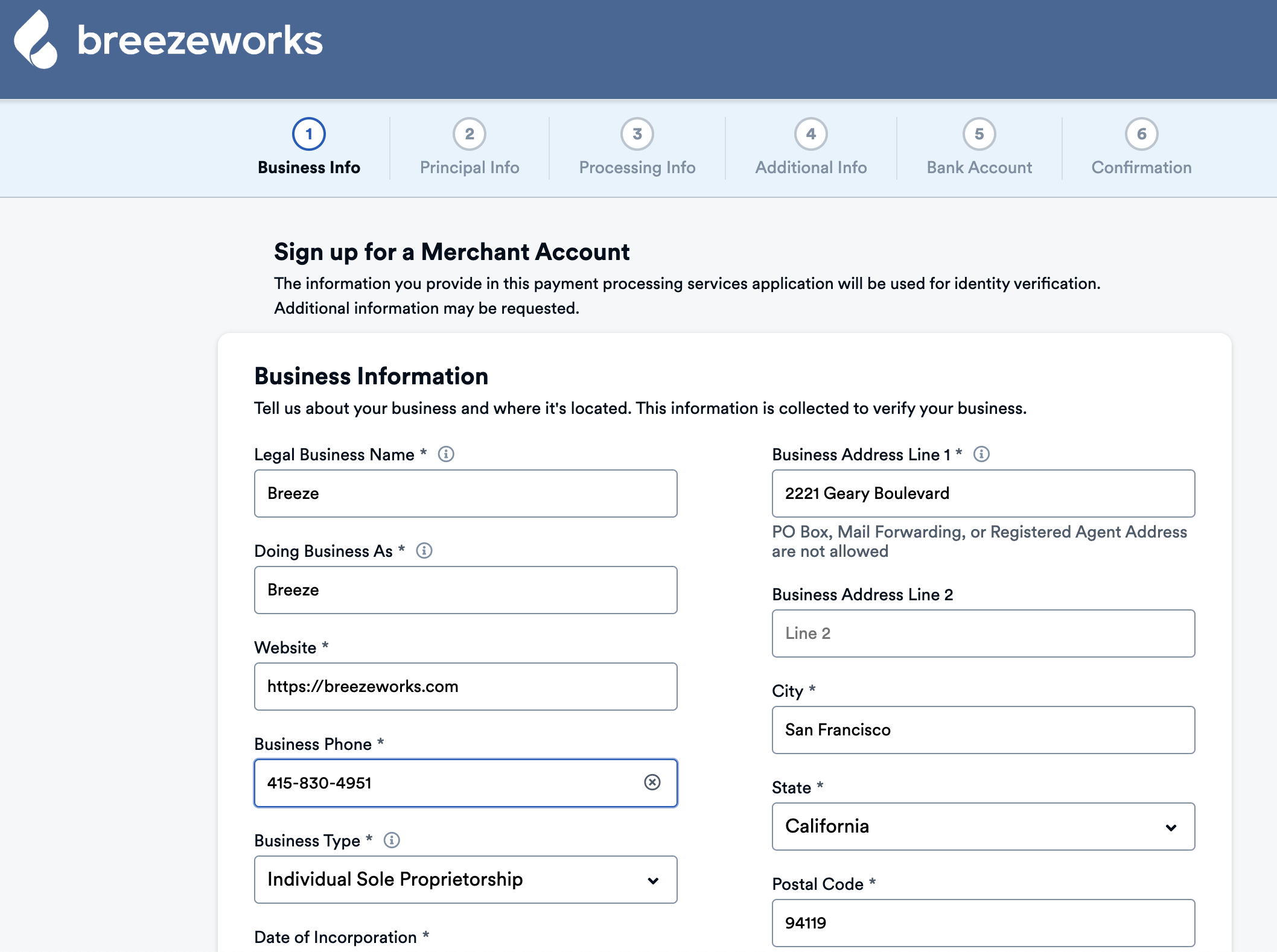 Enter your business name, phone number, business type, EIN or SSN, and address. If you don't have a website, you can enter any URL where your business is represented. Your Yelp page or any other location where your business has a presence online would work.
Processing Information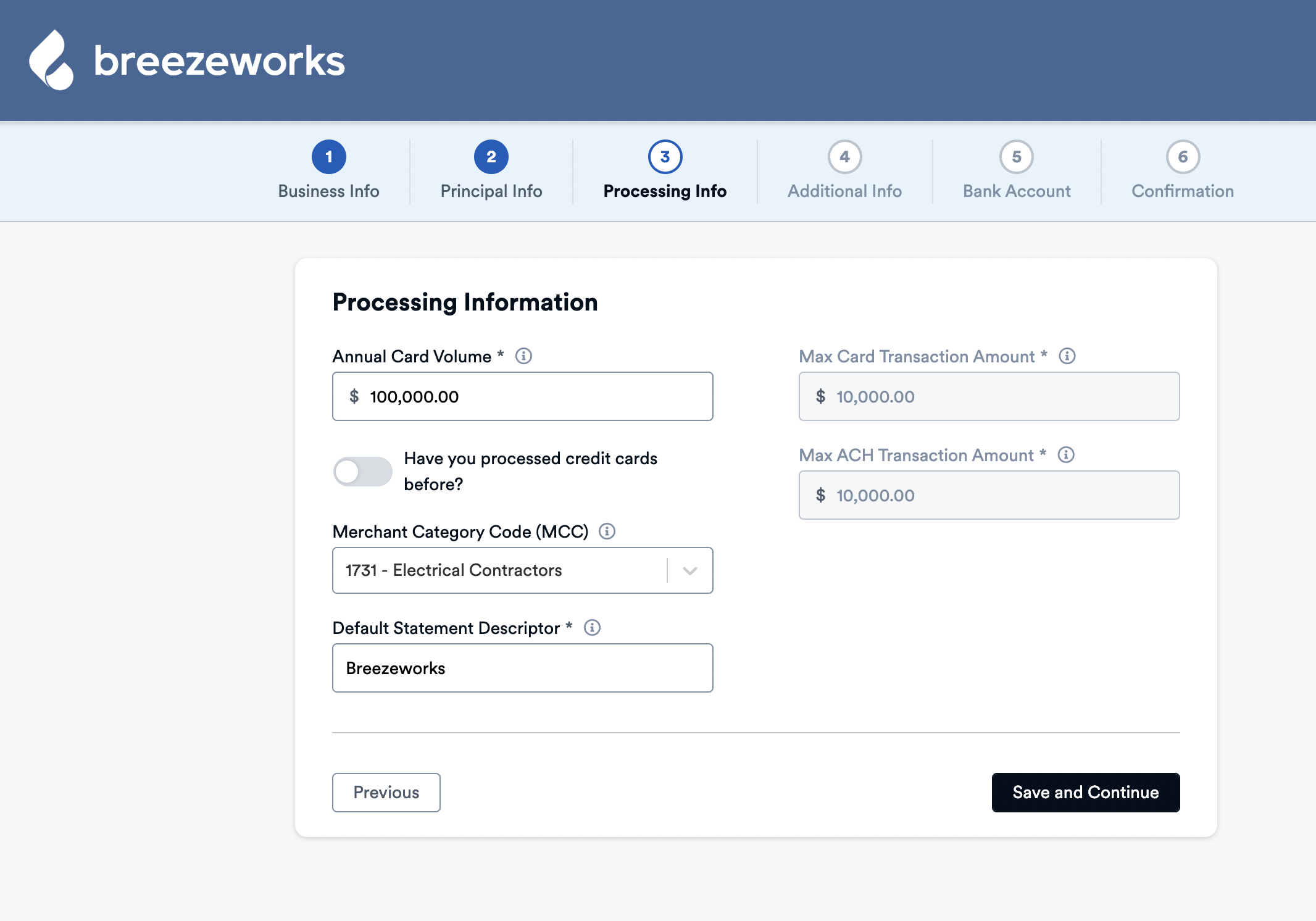 You can enter your best guess for what your annual card volume might be. Don't worry too much about getting this exactly right.
Tap the toggle next to "Have you processed credit cards before?" If you have a MID, feel free to enter it. Most Breezeworks users will not, and it's okay to leave this section blank.
For your MCC, select the business category that is the closest fit to the services you offer.
If you need a higher max card transaction amount, please email us at support@breezeworks.com, and we will guide you through providing additional documentation.
Additional Underwriting Data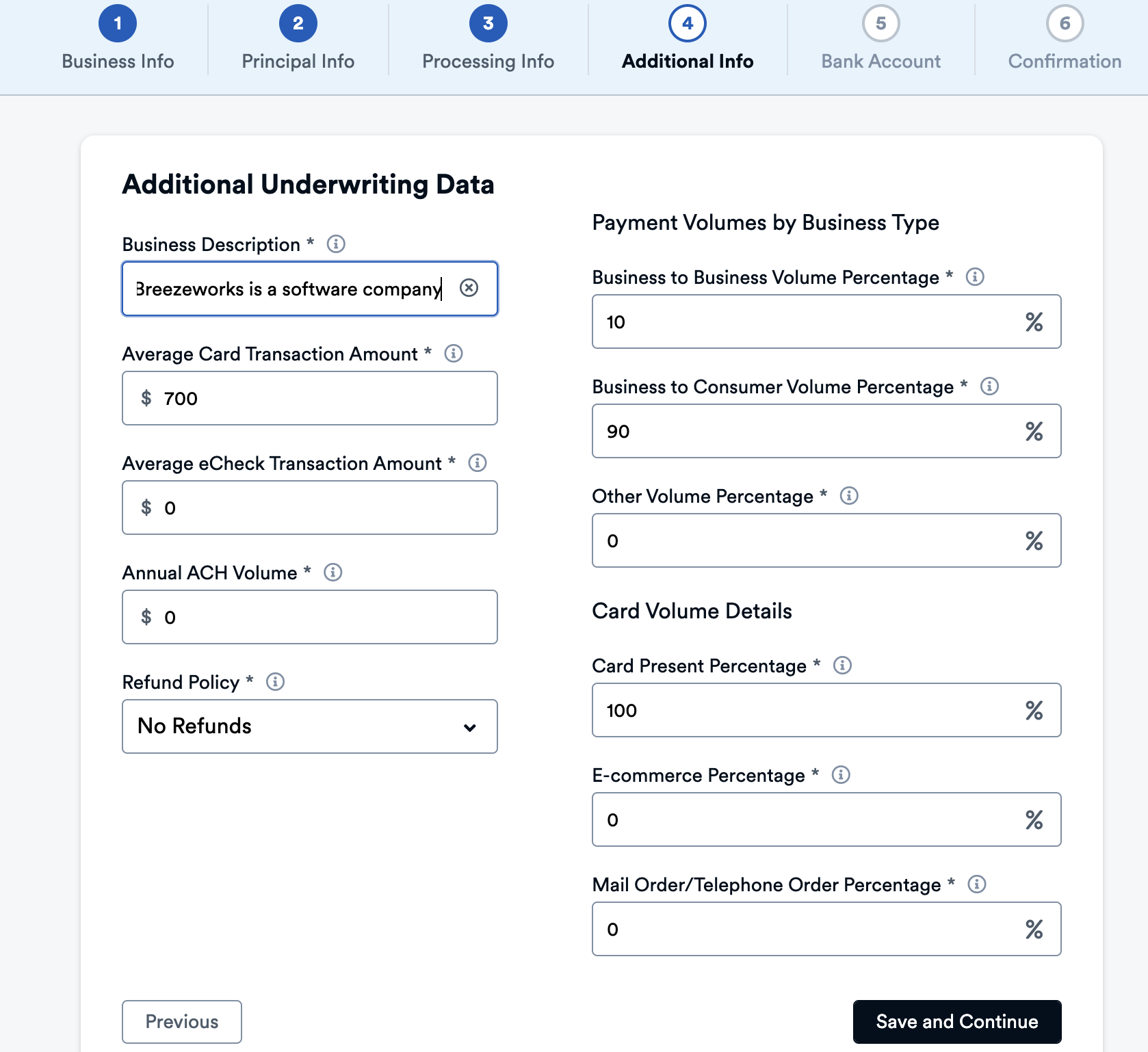 In this section, you'll write a quick sentence about what you do.
We won't be offering eCheck or ACH options at this moment, so $0 for both.
Next, you'll enter a percentage (your best guess) for how many of your invoiced customers are businesses versus individuals.
We will not be providing or requiring hardware for taking credit card payments via Breezeworks Payments by Finix. Enter the percentage of payments you'll take in person versus the number you'll get paid via invoice. Enter the payment % via invoice into E-commerce percentage.
Bank Account Information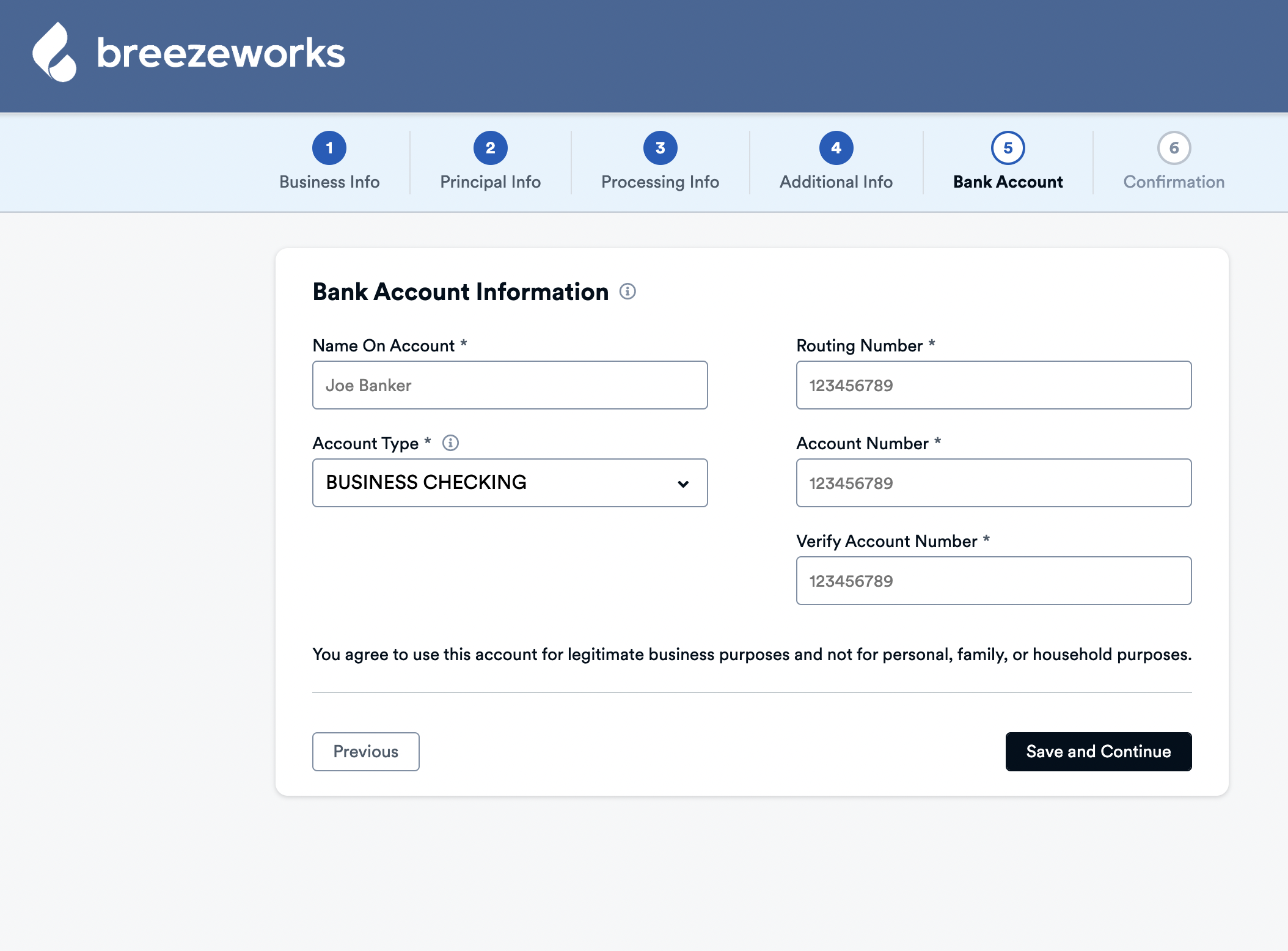 Enter your bank account information and submit! We'll reach out if we require any additional information.