1)  Personalize your customer interaction by uploading your company logo.  Your logo will appear on your estimates, invoices, and receipts.  Click on the drop-down menu in the right corner of your screen, select Account settings then choose the Payments tab.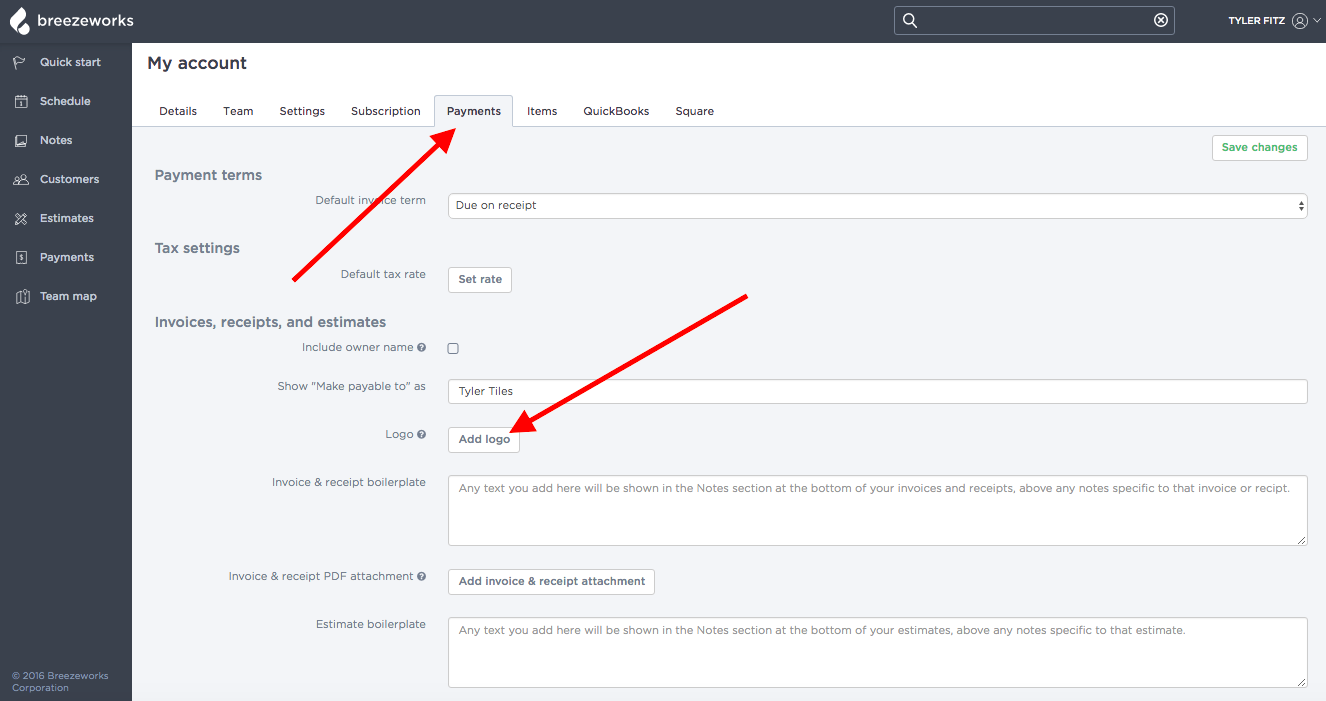 2)  Connect your QuickBooks Online with Breezeworks!  Go to your Settings again, select the QuickBooks tab and tap the Connect now button.  Now, your customer list and line items will continuously sync back and forth.  Your payment items (estimates, invoices, and receipts) will also sync but from Breezeworks to QuickBooks Online, not vice versa.

3)  Add your first customer!  Select your Customer section then choose + New Customer.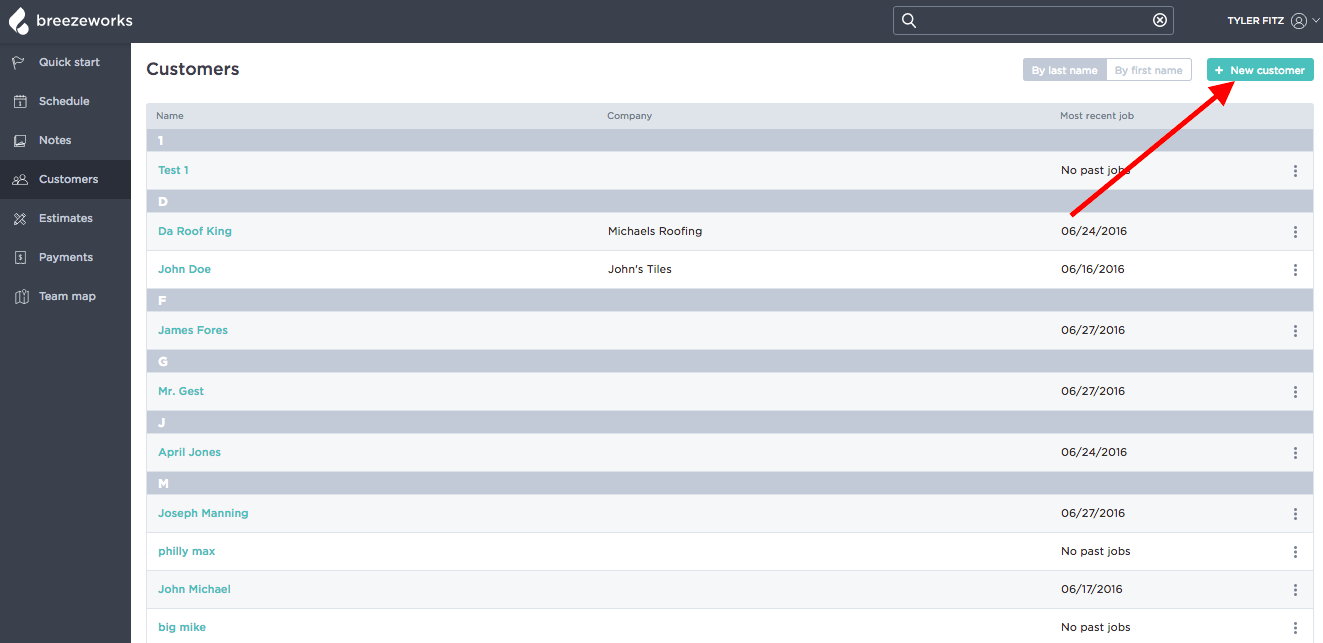 4)  Make sure you have your Square account linked so you can start accepting credit card payments from customers.  To link, go to Settings then select the Square tab.  If you don't have Square do not fret!  You can use our other payment provider WePay.  To set up an account with them, go to your Settings and then Payments.  Here, you'll find an option for you to choose to accept credit card payments.  Check this box and you should expect an email from WePay asking to verify your account.

5)  Set up a job!  Go to your Schedule and then tap the + New job button.